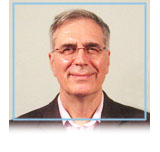 Dr. Paul Maurice, psychologist, is the president and manager of CCPE, Psychological & Educational Services.
He mostly fulfills administrative tasks such as heading the orientation and development of the services offered at the CCPE and assuring the coordination and direction of the professional and support staff.
Email: maurice.paul@ccpeweb.ca

Background
Paul Maurice received a specialized training in school psychology at Université de Montréal, where he obtained his doctorate in 1974.
From 1974 to 2007, he was a professor in the psychology department at UQAM, where he contributed to the training of numerous professionals at masters and doctorate levels in the field of school psychology and rehabilitation. He also fulfilled various academic management positions, such as chairing the psychology department.
In terms of research, in addition to several publications and communications, he established the LMCA which has led to the development of the Quebec Adaptive Behavior Scale used in the assessment of intellectual disability.
He founded CCPE in 1976, where he provided consulting services as a psychologist in school, rehabilitation and private practice environments; he was also an expert in court. He is currently working as the manager of the office.
He is a member of the Ordre des psychologues du Québec since 1970 and was the president of the organisation in the '90s. He is or was a member of numerous other professional associations.
Email: maurice.paul@ccpeweb.ca