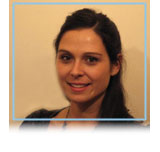 Marie-Christine Désy holds a doctorate in Psychology, with a specialization in Clinical Neuropsychology from the Université de Montréal. She is a member of the Ordre des psychologues du Québec (OPQ) and holds the OPQ's accreditation for the reserved act of assessing neuropsychological disorders. Her population of interest is children aged 0-15 years.
As a clinical neuropsychologist, Dr Désy is mainly specialized in assessing various disorders present in the school-aged population: attention deficit disorder with or without hyperactivity, learning disorders (dyslexia, dysorthographia, dyscalculia), intellectual disability, various neuropsychological syndromes (Gilles de la Tourette syndrome, Nonverbal Learning Disorder, dyspraxia, etc.) as well as any other cognitive deficiencies.
Dr Désy has gained a rich experience in neuropsychological assessment of preschool-aged children, a rare asset in the neuropsychological field. Dr Désy is therefore not only competent to give her opinion on various aspects of the cognitive skills of children between 0 and 5 years old (attention, intelligence, etc.) but also on their preschool skills and social-emotional profiles (anxiety, behaviour problems, etc.). Additionally, in the last years, Dr Désy has developed an expertise in kindergarten and first grade early entrance (derogation) assessments and is part of a CCPE team that assesses Autism Spectrum disorders (ASD) in children and adults.
In her previous experiences in hospital environments, Dr Désy worked with various populations in developmental, child psychiatry, autism and specialized pediatric clinics in different hospitals. As a result, she is competent to work with agitated, anxious, difficult to assess children or children with developmental delays, who are intellectually challenged, who suffer from dysphasia, autism spectrum disorders, etc.
Marie-Christine Désy's approach in child neuropsychology seeks to provide parents a better understanding of their children, and subsequently give them the needed and appropriate support (recommendations to parents, recommendations for the school or day-care center, child/parent interventions, etc.)