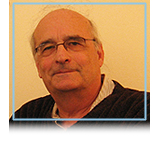 Jérôme Guay offers services of psychotherapy, after more than forty years of experience in public services and community groups.
One of the most important principles, which explains the success of the psychotherapies, is the development of a therapeutic alliance and Jerome Guay brings a lot of attention to it, by verifying clients' satisfaction and to what extent they feel they are in the process of reaching their objectives.
Therapeutic approaches are also important and he chooses those that are evidence-based, and that are tailored to the specifics of each problem. He has a preference for the psycho-dynamic, strategic and systemic approaches.
The psycho-dynamic approach targets the feelings and their expression, is focused on childhood experiences and explores the fantasy world. The strategic approach is action-oriented and proposes directives.