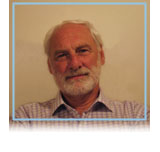 Jean Giroux-Gagné is graduated from Bishop's University (Honours degree) and Université de Montréal. He is a long time member of the Ordre des Psychologues du Québec.
He started his long career in neuropsychology and therapy in hospital and rehabilitation settings. He further acted as Head of the Psychology Department in a New Brunswick mental health hospital. Within the Quebec governmental system, he is now reputed as a seasoned professional in assessment and defense of cases related to SAAQ and CSST as well as cases regarding sexual criminal matters and other matters where neuropsychological and cognitive deficits are involved or alleged.
In addition to neuropsychological evaluations and expertise, Jean Giroux-Gagné also accepts clients for psychotherapy. He defends a humanistic-existential approach based on choices and responsibility for one's own actions. Confidence and respect are also important issues. The client is called to identify his own personal strengths and optimize his personal potential over the difficult experiences of loss and suffering. Personal dignity is proposed as a structural approach. Mental health is also related to practice of outdoors sports and calling in for a sense of humour.